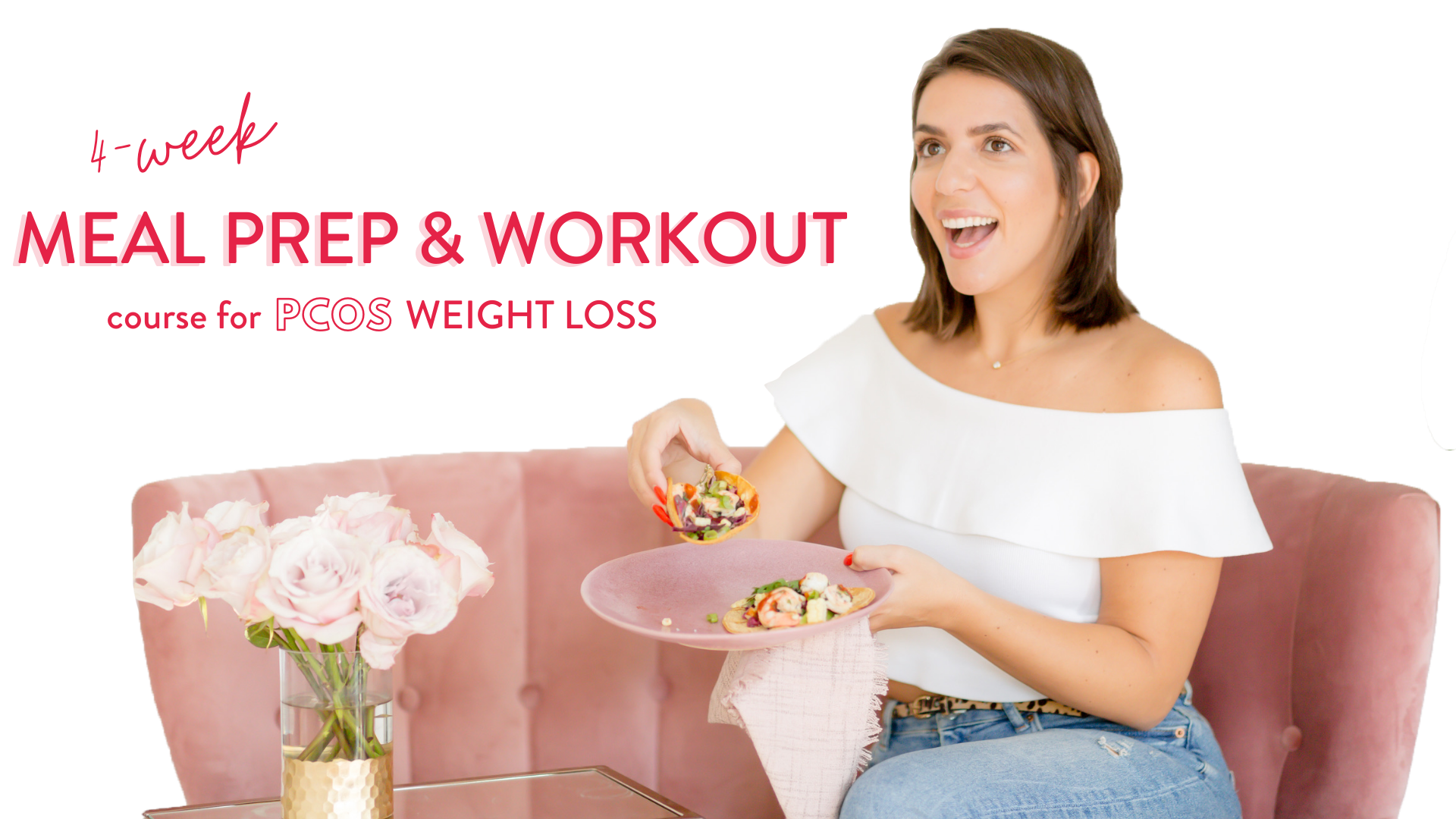 Finally lose weight by making gluten & dairy free meals and doing PCOS friendly workouts!
Seeing lasting weight loss results of 1-2lbs per week.

Learning to make gluten and dairy free meals that take no more than 30 minutes.

Doing PCOS friendly workouts that give you energy and don't leave you feeling fatigued.

Having a plan laid out of exactly what to eat and how to workout so you can heal the metabolic dysfunction that's driving your PCOS weight gain.
The perfect amount of time time to create a new lifestyle for PCOS so you can learn to lose weight naturally and feel like yourself again.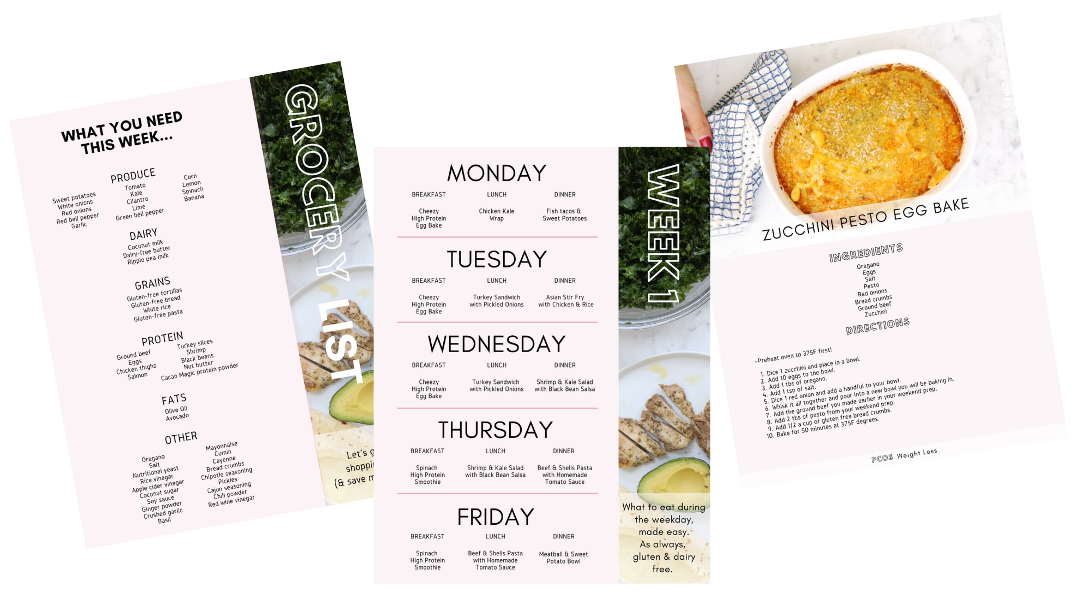 4 Weeks Of Gluten & Dairy Free Meal Plans designed for PCOS Weight Loss.
Download grocery lists & meal plans for each week to save money (spend $15 PER DAY or less on food) and save time (no more pondering what to make every night!)
Step By Step Video Tutorials for Each Delicious Recipe.
Make 30 minute dinners every weeknight. I show you exactly what to make over the weekend: like a batch of baked salmon that you'll make delicious salmon burger patties with for Monday night's dinner and then tacos for lunch the next day. Freeze the rest of the burger patties and eat them another week for a quick back up dinner!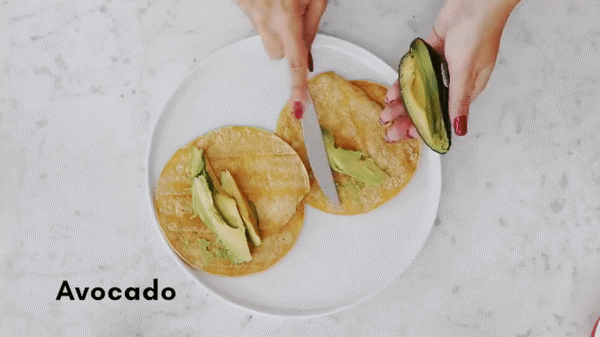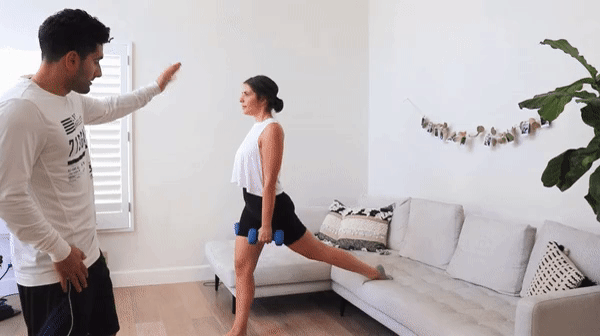 Step By Step Video Tutorials For Each PCOS Friendly Workout.
Stop wasting energy going to the gym every day to do high intensity, exhausting workouts. You'll actually see weight loss results with 3-4 slower paced, but weighted workouts per week. More intentional movements and rests between reps will help heal rather than worsen two common root PCOS issues, insulin resistance and adrenal fatigue.
is based on my 30lb PCOS weight loss journey
I'm Tallene, and I have PCOS too! I'm a Registered Dietitian because of it, and I want to help you thrive with PCOS like I am.
During the 10 years I spent investigating my health, I lost 30 pounds, cleared my cystic acne and ovarian cysts, but it wasn't easy.
I want you to learn everything I know about PCOS, without all the tears. My husband, Sirak and I have created this 4 week course to teach you our proven framework to PCOS weight loss, step by step!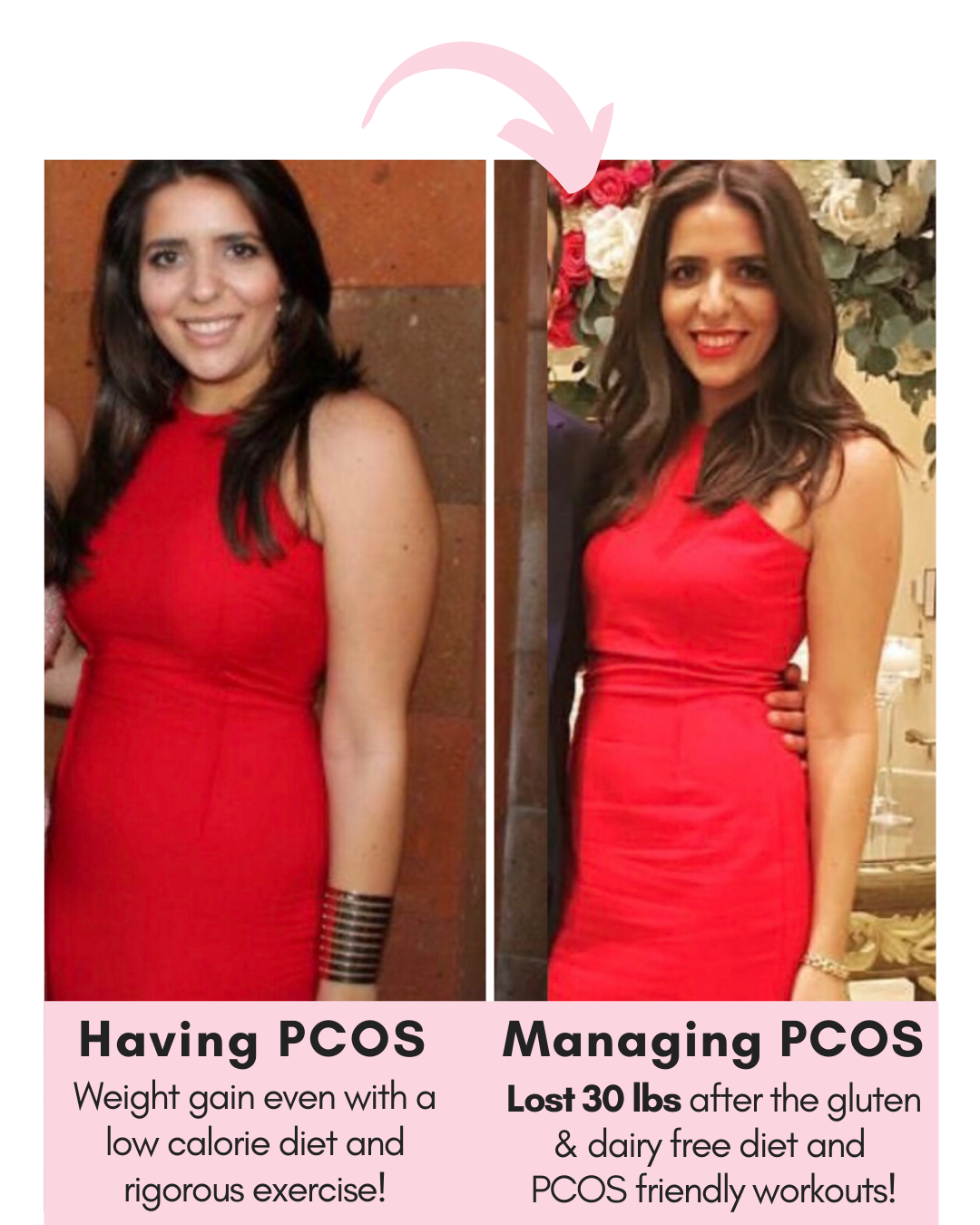 Meal Prep Course
60+ gluten & dairy free recipes

quick & easy 30 minute meals or less

recipes curated for PCOS Weight Loss

access forever!
Meal Prep & Workout Course
60+ gluten & dairy free recipes

quick & easy 30 minute meals or less

recipes curated for PCOS Weight Loss

16 workout videos

demonstration of how to do each workout to make it PCOS friendly

tutorial on how to choose weights

access forever!
Workout Course
16 workout videos

demonstration of how to do each PCOS Friendly Workout

tutorial on how to choose weights

access forever!
Course Payment Plan
Access to all of the above!

2 payments of $175
You are looking to lose weight with PCOS
You have tried all types of weight loss methods that didn't work
You feel that your doctor didn't provide you with enough knowledge or support
You thrive in a community setting with people who understand what you're going through
If you have struggled with an eating disorder and if you find that going gluten and dairy free would be triggering
If you are vegetarian or vegan and you're looking for recipes
If you do not feel comfortable with us publicly celebrating any information you have shared
If you do not have PCOS or an interest in reversing your symptoms
Frequently Asked Questions
Will the Meal Prep & Workout Course help me lose weight, get pregnant, or manage my symptoms?
We do our best to provide you with support, knowledge and positivity during your journey. Although we cannot guarantee that our method will work for everyone, we do receive an influx of messages a month after the course launch from cysters who have lost up to 10 lbs during our 4 week program.
Can I get a refund?
I want you to get what you need out of this course and if you are not happy, I have a 30 day return policy, BUT, it does have it's restrictions. In order to receive a refund, you must show me proof that you've implemented all of the steps, and that it did not prove useful. The reason is this: I cannot be held accountable if you aren't willing to put forth the effort.
I'm vegetarian/vegan, is this suitable for me?
The recipes in our course are not designed for a vegetarian or vegan diet. However, the workouts are still relevant material that can help with your PCOS weight loss journey.
Are you a doctor?
No, Tallene is a Registered Dietitian specializing in PCOS and Sirak is a PCOS Personal Trainer. We do not aim to diagnose, we aim to educate and provide a supportive community. This community does not provide individualized support, so it is up to you to speak with your healthcare provider about what is the best next step for you.
Can I take this course if I'm outside of the US?